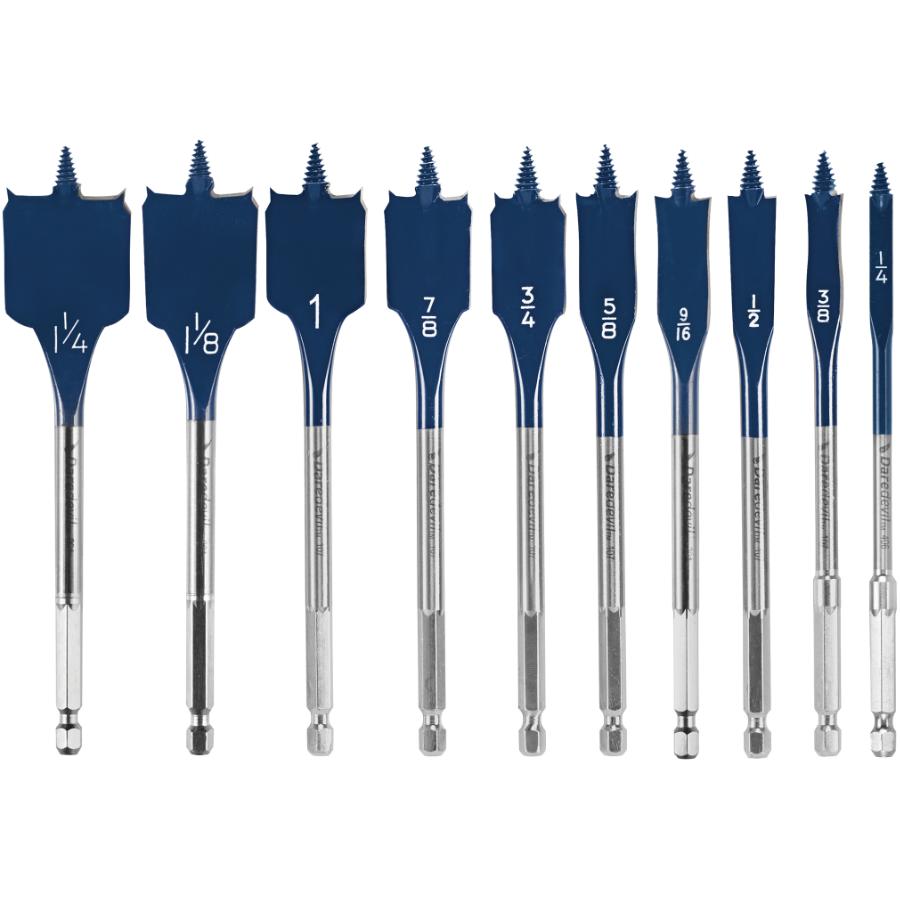 Please Note
Not all items shown are stocked in store but can be special ordered. Please
contact
Brantford Home Hardware for more information regarding availability.
Bosch
10 Piece Standard Daredevil Spade Bit Set
Item #: 1214771
$32.99 EA
Features a full-cone threaded tip for fast and effortless drilling
Contoured paddle for fast chip removal
Hex shank power groove to reduce slippage
Spur and reamer tips for cleaner holes
Provides a cleaner hole quality with reduced breakout
Up to 10X faster than conventional spade bits with less effort and vibration
Prices may vary from store to store or from the price listed at www.homehardware.ca. Sale prices available for a limited time and while supplies last. In the event of a discrepancy in pricing between this website and our store, this store price will be considered the most current and accurate price and will supercede any and all other advertised prices.